Vice President, Marketing, Communications, and Digital Experiences
ConnexFM, the authority on retail and multi-site facilities management, is conducting a search for its Vice President of Marketing, Communications, and Digital Experiences. The VP is responsible for developing the Association's overall marketing, communications, and digital experience strategies and executing them on behalf of the Association for its membership and external audiences. This role requires a MarCom professional with expertise that includes technical marketing acumen, design and branding skills, and a member-centric orientation. The right candidate will be a marketing thought leader with a track record of successfully creating strategies to align and optimize all aspects of an organization's marketing plan, seamlessly integrating digital marketing tools, platforms, and channels to enhance the organization's branding, messaging, content, and penetration. Mastery of a variety of marketing techniques is required, as the VP will be overseeing marketing planning and implementation across numerous verticals for all aspects of association MarCom, including membership engagement, prospect development, and event marketing. The VP must have experience managing stakeholders' expectations and team members' work assignments to align the strategy and objectives to support existing and new opportunities in digital experience. This VP role is an opportunity to work closely with a highly engaged and supportive team of talented Board volunteers and staff executives within an innovative professional association environment.
View the Full Position | Download the PDF | Apply Now
---
Chief Operating Officer
The Chief Operating Officer (COO) of the American Society of Human Genetics (ASHG) serves as deputy to the Chief Executive Officer (CEO) and works collaboratively to contribute executive-level, organization-wide strategic leadership and management consistent with the strategic plan and the direction of the CEO. The COO manages and leads staff and programs in several discrete areas of responsibility, from strategic-level development and direction to day-to-day operations. The COO ensures performance of major revenue lines, helps develop new ones, monitors major contracts, budgets, and financial performance; serves as a partner and strategic thinker with the CEO on all facets of Board relations, governance, and strategy; and helps protect and foster ASHG's productive, trusting, and positive work environment and culture. The COO makes significant contributions to ensure ASHG maintains a place of leadership to advance diversity, equity, and inclusion in the genetics and genomics research community. With a headquarters office in Rockville, MD, ASHG has established a flexible work policy for regional (DC-MD-VA) staff, with the option to work from the office or primarily from home with occasional office work as needed. Fully remote employees (outside the region) are hired on a case-by-case basis. The COO is expected to be a regional employee, with periodic commuting access to the headquarters.
ASHG envisions a future where people everywhere realize the benefits of human genetics and genomics research. The Society works to advance human genetics and genomics in science, health, and society through excellence in research, education, and advocacy. With a staff of about 32 and annual revenues of approximately $8.4M, ASHG is the world's largest community in human genetics, serving about 8,000 researchers, clinicians, genetic counselors, and others who have a special interest in the field of human genetics and genomics research. This research is a rapidly advancing and transformative area of discovery; has broad scientific, clinical and societal impacts; and engages leaders and issues in public, private and governmental sectors. ASHG's current strategic plan has identified year-round programming, member engagement, diversity and public awareness as top priorities. Celebrating its 75th anniversary in 2023, the Society is poised to build on scientific knowledge and its values to realize an inclusive and impactful future.
View the Full Position | Download the PDF | Apply Now
---
Executive Director
The Executive Director (ED) of the Funeral Service Foundation (FSF) is responsible for directing all functions related to the operation, administration, and communication of the FSF, a 501(c)(3) with annual revenues of approximately $2M and a staff of three foundation professionals. Based near Milwaukee, WI, the Foundation has been recognized as the charitable arm of the National Funeral Directors Association (NFDA) since 1997 and continues to help the NFDA in its mission to support funeral professionals. Reporting to the NFDA Chief Executive Officer and the Foundation Board Chair, the FSF Executive Director promotes and assists in carrying out the Foundation's mission, vision, goals, and strategic plan as developed by the Board of Trustees and staff.
The Funeral Service Foundation began in 1945 as an organization dedicated to improving the funeral profession and deathcare services through the effective stewardship of charitable donations from leaders, funeral professionals, businesses, and organizations in the funeral service community. Its mission is to invest in people and programs to strengthen funeral service and lift up grieving communities. The Foundation seeks to provide meaningful, impactful resources and programs to achieve this mission, and it offers scholarships and professional development to empower funeral service professionals and their careers.
View the Full Position | Download the PDF | Apply Now
---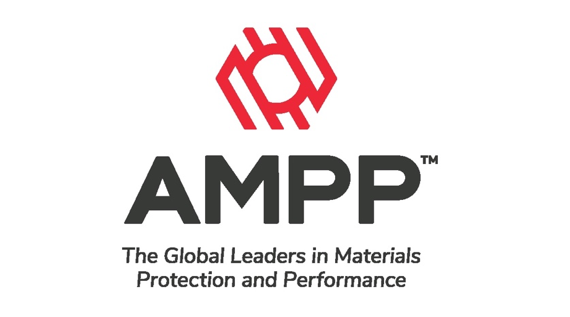 Chief Executive Officer
Reporting to the Association for Materials Protection and Performance's (AMPP) Board of Directors, the Chief Executive Officer (CEO) plays a vital role in the success of this international organization that has annual revenues of approximately $47M, as well as its impact on the profession and industries it serves. The CEO serves as a non-voting member of both Board of Directors as well as serving on the Executive Committee of two Boards, the 501(c)(6) Board and the 501(c)(3) Board. As the chief staff executive, the CEO is the principal advocate for AMPP's staff of 188 employees who are dispersed worldwide. The CEO also has primary responsibility for leading AMPP's successful and efficient global operations from headquarters in either Houston, TX, or Pittsburgh, PA.
AMPP is the largest global community of professionals dedicated to materials protection through the advancement of corrosion control and protective coatings. Its members are protective coatings and materials performance professionals who are dedicated to advancing technical and practical expertise in corrosion prevention and control. Whether they are contractors, technicians, inspectors, engineers, researchers, policymakers, or academics, members look to AMPP for the knowledge and resources to ensure high-performance materials are used to build and maintain sustainable infrastructure. AMPP offers opportunities for education, personnel and company credentialing, technical innovation, and global standardization that help members preserve infrastructure and assets worldwide. AMPP also works on behalf of its members to inform policymakers and advance government policies that protect critical assets, increase public safety, and protect the environment.
View the Full Position |Download the PDF| Apply Now
---
CEO and Executive Director
The New Jersey Society of CPAs (NJCPA) is conducting a search for its next CEO and Executive Director (CEO/ED). The CEO/ED reports to the NJCPA Board of Trustees and is responsible for the success of the Society and its three affiliates. The CEO/ED has responsibilities that include mission building and planning, and management of staff and volunteers. The CEO/ED develops and makes recommendations on how NJCPA can strategically meet future challenges to maximize the Society's effectiveness. As the Society's Chief Staff Executive, the CEO/ED develops effective relationships with individual and organizational stakeholders and plays a key role in advocating for issues that impact members and the financial professionals community.
Established in 1898, the NJCPA serves New Jersey CPAs through its many education programs, networking leadership opportunities, and advocacy work. Today NJCPA has an annual combined revenue of about $7.8M, 11 chapters, more than 14,000 members, and operates three affiliates. Its staff of approximately 30 employees work to fulfill the organization's vision to equip and empower New Jersey's accounting and finance professionals to thrive in their careers. Supported by four strategic pillars and four directional initiatives, its mission is to support its members by promoting and maintaining high professional and ethical standards of public accountancy in the state of New Jersey, developing and improving accountancy education, and protecting the interests of the public and the members of the Society. NJCPA's publications are key resources accounting professionals look to for the latest information specific to the state of New Jersey and include its website's Knowledge Hubs, New Jersey CPA Magazine, NJCPA Focus blog, and IssuesWatch podcast.
View the Full Position |Download the PDF| Apply Now
---
Chief Executive Officer
The National Organization of Social Security Claimants' Representatives (NOSSCR) is conducting a search for a Chief Executive Officer (CEO) to lead the professional association's strategic implementation, financial and administrative operations, and to secure the future of the organization by serving its members' and customers' evolving needs.
NOSSCR is a 501(c)(6) specialized bar association of more than 3,000 attorneys and advocates who represent Social Security Disability Insurance and Supplemental Security Income claimants throughout the adjudicative process.  Since 1979, NOSSCR has been providing continuing legal education and public policy advocacy on behalf of its members and the people with disabilities they represent. NOSSCR's mission is to advocate for improvements in Social Security disability programs and to ensure that individuals with disabilities applying for Social Security Disability Insurance (SSDI) and Supplemental Security Income (SSI) benefits have access to highly qualified representation and receive fair decisions.
This is an ideal opportunity for an experienced business leader who is effective and thrives in an environment that is undergoing transformational change. NOSSCR's Board of Directors is prepared to guide and collaborate with the CEO to undertake the planning and implementation of a substantial upgrade of NOSSCR's processes, systems, website, and services with the goal of enhancing the practice of Social Security law to change people's lives for the better. This is an exciting time to take the helm of this mission-driven association.