Executive Director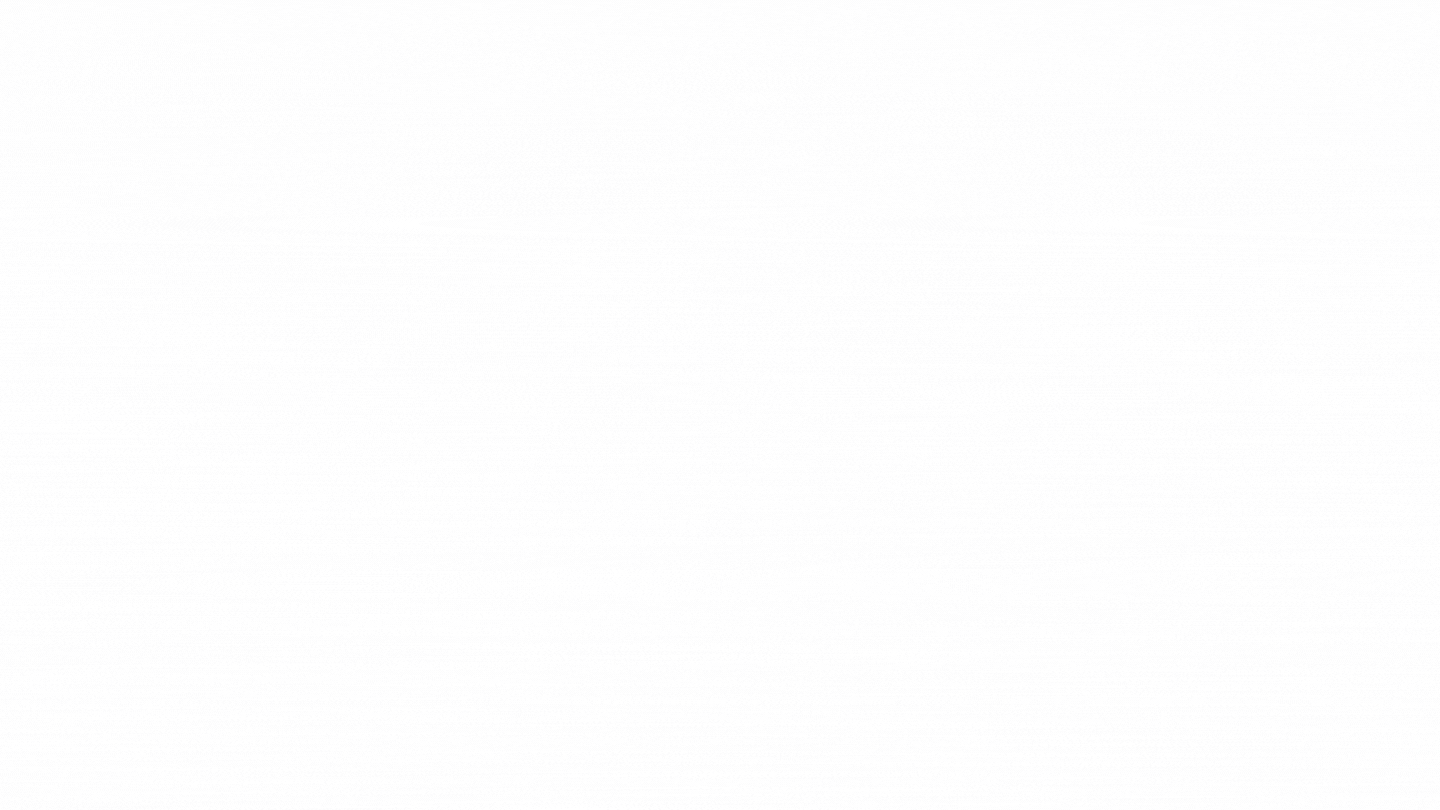 The Opportunity 
The Executive Director (ED) is the chief staff executive of the Association for Molecular Pathology (AMP) ("Association") and reports to the Board of Directors. The ED has the full authority and responsibility for managing AMP's office, staff, and all programs to assure that the Association's strategic objectives are achieved and for ensuring that AMP operates in compliance with applicable federal, state, and local laws, AMP's Bylaws and the policies established by the AMP Board of Directors. The ED implements AMP's strategic plan and public policy agenda; provides forward-thinking organizational leadership; administers AMP's programs and services; maintains effective internal and external relationships; develops and maintains sound financial practices; and sees that the Association operates within budgetary guidelines.
About the Association for Molecular Pathology
AMP is a 501(c)(3) scientific society founded in 1995 and based in Rockville, MD, with a mission to advance the "clinical practice, science, and excellence of molecular and genomic laboratory medicine through education, innovation, and advocacy to enable highest quality health care." As the leading organization within one of the fastest-growing fields in health care, AMP's vision is to provide global expertise in molecular testing that drives patient care. The organization has net assets of about $12M and annual revenues of between $4M and $7M. AMP has approximately 2,900 members from over 50 countries who are pathologists, laboratory geneticists, scientific researchers and translational scientists, technologists, and trainees.
AMP brings together molecular pathology experts from private practice, academia, research, industry, clinical and commercial labs, and other professional settings to understand diseases at the molecular level to improve diagnostic testing, patient outcomes, and community health. AMP members comprise scientific and medical experts in molecular genetics, hematopathology, infectious diseases, informatics, solid tumors, and emerging technical topics. AMP members influence policy and regulation on the national and international levels, ultimately serving to advance innovation in the field and protect patient access to high quality, equitable, and appropriate testing. With international membership of more than 14%, AMP is a society that knows no borders. Together AMP's members are building the future of medicine.
In the field of medicine and public health, AMP supported its members' response to recent pathogen outbreaks, as well as preparing membership for future outbreaks. AMP's molecular pathology community was galvanized around the crucial work it was called upon to do in response to the COVID-19 pandemic. AMP members guided government responses to issues such as SARS-CoV-2 molecular test development, molecular diagnostic test coding, and insurance coverage/reimbursement. AMP also published clinical guidelines and assisted its members in their efforts to publish evaluations of the early response to the pandemic and recommend future improvements that could be implemented.
In addition to AMP's instrumental work in guiding and influencing clinical practice, AMP membership and leaders have played a critical role in shaping the broader landscape of molecular diagnostics. Few examples are as powerful as AMP's role as the primary plaintiff in AMP v. Myriad, a monumental case invalidating genes as patentable entities, thus democratizing molecular medicine to all of its constituents. In addition to gene patents, AMP has developed and maintained a strong position of influence with respect to reimbursement and the regulatory environments that surround the specialty.
The Executive Director Role 
Essential Duties and Responsibilities
Strategic Implementation
Implements the strategy, direction, and policies established by the Board
Serves as a non-voting, ex officio member of the Board of Directors and committees of the Association.
In conjunction with the Finance Committee, formulates and recommends for Board approval an annual budget that will adequately resource the Association's strategic plan.
In conjunction with the Board, ensures that AMP has adequate funds to carry out its mission.
Provides regular reports to the Board regarding the implementation of the strategic plan and Board's directives.
Serves (or assigns staff to serve) as liaison to committees and other AMP groups to assist and advise the Chair, attend meetings, prepare agendas, minutes and other reports.
Assists volunteer leaders to successfully navigate hindrances to achieve AMP's goals.
Leadership/Governance
Advises the Board and acts to protect the Association
Remains apprised of and ensures that the Board of Directors is kept informed on the condition of the Association, as well as situations and developments in the various AMP committees and groups.
Assists the President and Board members in the execution of their governance responsibilities.
Acts to ensure the Association's compliance with federal, state, and local law, as well as the Association's Bylaws and Policies.
Calls meetings of the Board of Directors as required by applicable law or the Association's Bylaws.
In conjunction with the Finance Committee and financial advisors, creates financial policies and procedures; ensures that they are followed.
Operates within the annual budget; ensures that all funds, physical assets, and other property of the Association are appropriately administered and safeguarded.
Administers the Operating, Short Term, and Long Term Funds; directs the financial advisors.
Achieves stable financial growth; develops and oversees successful revenue generation, fundraising and corporate development strategies.
Creates an organizational environment where nonprofit best practices are consistently followed; assists the President to provide Board governance training to Board members.
Oversees AMP's branding and sees that its intellectual property is protected.
Seeks the advice of and assists AMP's legal counsel as necessary.
Advocacy
Advocates for, and seeks to expand, AMP's interests and influence
Establishes and maintains effective relationships and collaborations with other associations, organizations, industry partners, and government, as specified by the Board or as deemed advisable in the best interests of the Association.
Ensures that AMP, its goals, positions, and programs receive appropriate visibility and are presented in a positive image.
Provides oversight of AMP's marketing and communications activities.
Serves as one of AMP's primary spokespersons.
Program Management
Manages the AMP's programs under the direction of the Board
Maintains a general knowledge of the developments and trends in molecular pathology.
Oversees the design, marketing, delivery, and quality of programs, products, and services.
In conjunction with the Program Committee, produces an Annual Meeting that achieves consistent excellence in educational content, attendee satisfaction, and financial success.
Administers, evaluates, and recommends action regarding AMP's general programs, i.e., education, clinical practice, membership, volunteer/leadership/professional development, diversity and inclusion, etc.
In conjunction with the Board and relevant committees, formulates AMP's public policy agenda and implements advocacy initiatives.
Serves as AMP's key headquarters contact for government and other organization staff.
Oversees technologies and services that ensures members' needs are met.
Contribute to Member and Organizational Success
Conducts the business of the Association
Manages meetings of the Board of Directors, including the annual business meeting and other meetings as requested by the Board.
Has custody of the permanent records of the Association and authority to certify as true; provides security for all files, membership records, legal and historic documents.
Signs in the name of and on behalf of the Association any position statements, contracts, or agreements and conduct official correspondence as authorized by the Board of Directors.
Receives and disburses Association funds and delegates such authority to other staff in accordance with Association policy.
Manages consultants and vendors who do business with the Association.
Management/Administration
Serves as the Chief Staff Executive
Establishes a forward-thinking organization structure and culture for AMP's Administrative Office.
Gives direction and leadership to staff and delegates authority toward the achievement of AMP's mission, vision and strategic plan.
Oversees the day-to-day operations of the Association.
Develops and oversees procedures that implement the policies established by the Board.
Provides the necessary liaison and staff support to committee chairs and committees to enable them to effectively perform their duties.
Ensures that AMP has a high-functioning staff team, i.e., recruits, hires, trains, develops, supervises, empowers, promotes, and releases a diverse and talented staff; establishes performance standards, conducts performance reviews, and maintains a competitive salary structure.
In conjunction with the FASEB (Federation of American Societies of Experimental Biology) human resources department, ensures that personnel policies and procedures are maintained and fully conform to current laws and regulations.
Effectively manages AMP's consultants and vendors.
Maintains a working knowledge of the general developments and trends in association management.
Carries out such other responsibilities as may be necessary or delegated by the Board of Directors.
Required Skills, Experience, and Qualifications
Bachelor's degree in the life sciences or business; graduate degree in business, life sciences, or nonprofit management preferred. CAE certification preferred.
At least 8 years in a senior managerial role, preferably in a professional association.
Demonstrates evidence of support of AMP's mission and goals.
Effectively works with a Board of Directors or other volunteer leadership group.
Advocacy/public policy experience desired.
Experience with clinical laboratory testing is a plus.
Strong analytical and strategic thinker; uses data internal and external to the organization to make needed tactical adjustments.
Excellent nonprofit organizational development skills; big-picture mentality; able to successfully lead an organization through significant change.
Effective people-builder; develops staff for future assignments and for possible promotion into positions in which they will succeed.
Fosters high levels of staff accountability through an objective and rigorous performance management system; provides frequent feedback; open with deserved praise; constructive with criticism.
Recruits and selects employees / consultants / vendors who demonstrate the expertise and experience to perform well.
Achieves a diverse staff, including in areas such as viewpoints, ways of tackling challenges, etc.
Successfully achieves large goals with creative use of available resources, partnerships, and collaborations.
Strong program development and evaluation skills.
Effectively systematizes processes to maximize the efficiency of staff and volunteers.
Competent financial skills; creates and operates within a budget; utilizes financial advisors effectively.
Competent negotiation and collaboration skills, achieving successful outcomes with vendors, other organizations, government staff, volunteers, etc.
Strong marketing, sales, and / or fundraising skills.
Effectively communicates orally, one-on-one and to groups.
Writes concise and adequately thorough reports and other communications.
Strong track record; no failures that are devastating to the organization.
Personal Qualities and Competencies
Benchmarks self against best practices; has a competitive spirit to be as leading edge as possible.
High level of integrity; exhibits good judgment; utilizes ethical and sound business, management and financial practices.
Maintains a professional and positive demeanor even under significant pressure.
Collaborative, empathetic, strong leader who can guide and advise organization's staff and volunteer leaders in a respectful, thoughtful way.
Continuous learner; considers innovative approaches and implements where appropriate.
Committed to enhancing diversity, equity, and inclusion.
Candidates from historically underrepresented and marginalized communities are strongly encouraged to apply.
Compensation 
A competitive compensation package will be offered to attract an outstanding candidate.
To Apply 
To apply, please send a cover letter and current resume (Microsoft Word® format preferred) here. The cover letter should outline how your experience fits the requirements of the position as this will be an important factor in considering your candidacy.
Sterling Martin Associates is committed to providing equal opportunity for employees and applicants in all aspects of the employment relationship, without regard to race, religion, color, age, gender (including pregnancy, childbirth, or related medical conditions), marital status, parental status, sexual orientation, gender identity, gender expression, ancestry, national origin, citizenship, political affiliation, status as a protected veteran, status as an individual with a disability, or other applicable legally protected characteristics. All employment is decided on the basis of qualifications, merit, and business need.